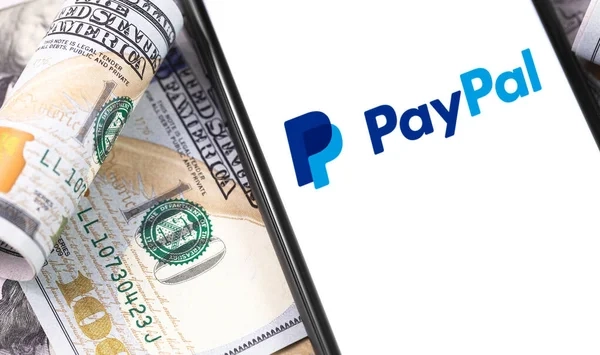 Want to use Paypal for high-risk merchant account? Even though known for its secure and convenient payment processing services, PayPal has a policy of not working directly with high-risk industries such as adult content, entertainment, sexual wellness, as well as online gaming, cryptocurrency, and nutraceuticals.
PayPal is a widely used payment processing service that has gained immense popularity for its ease of use and reliability. However, PayPal for high-risk merchant account may not be the ideal case.
Honestly, traditional payment processing companies like Paypal, Stripe, Square etc find it hard to navigate industries that are often stigmatized and subject to moral and ethical debates like adult content or adult well-being businesses. So, they choose to not work directly with high-risk merchants.
When PayPal discovers that a merchant is operating in a high-risk industry or engaging in high-risk activities, it may take steps to limit or suspend their account to mitigate its own risk exposure. 
Actions Taken by PayPal Against High-Risk Merchants
Here are some examples of cases where PayPal has frozen high-risk merchant accounts, held their money, or banned them from the platform:
In 2017, PayPal suspended the account of the independent film production company, Sadya, citing a violation of its Acceptable Use Policy. Sadya had used PayPal to raise funds for its film projects, which included controversial themes such as suicide and depression. PayPal's decision to suspend Sadya's account was likely driven by a combination of reputational and regulatory risks associated with supporting such content.
In 2018, PayPal froze the accounts of several adult content creators on Patreon, a platform for artists and creators to receive funding from their supporters. Patreon was forced to find alternative payment processors to continue operating.
In 2019, PayPal froze the accounts of many cannabis-related businesses in the US, causing significant financial losses to these businesses.
In 2019, PayPal announced that it would no longer offer payment processing services to gambling sites in Germany. This followed a change in German legislation that made it illegal for online casinos to accept payments from German residents. While PayPal did not cite specific high-risk concerns, the move was likely driven by legal and regulatory risks associated with the online gambling industry.
In 2020, PayPal banned the account of the adult content site Pornhub, citing "reputational risks" and "potential legal violations."
In 2021, PayPal suspended the account of the cryptocurrency exchange, Paytiz, without warning or explanation. Paytiz claimed that the suspension was unjustified and that it had not violated any of PayPal's policies. However, PayPal's policies around cryptocurrency transactions are notoriously strict, and the company may have been concerned about the potential for fraud or regulatory issues.
These are just a few reported instances of how using PayPal for high-risk merchant account can backfire. Not only is Paypal's acceptable use policy notoriously vague, it also allows them to shut down your account or freeze business funds at their own discretion.
PayPal can fine a merchant account somewhat arbitrarily, including charging $2500 per violation of the Acceptable Use Policy. In some cases, these issues are never resolved—or merchant funds are withheld for months, crippling the business.
There is an appeals process to reason with Paypal and recover the merchant account, but it can be confusing, time-consuming, and expensive.
How To Use PayPal For High-Risk Business?
When setting up a PayPal for high-risk merchant account, it's important to note that the process requires additional effort on your part. This includes providing extra information and documentation to prove that your product is compliant with PayPal's policies on high-risk businesses.
PayPal's Acceptable Use Policy is deliberately ambiguous, which gives them significant discretion over which products can use their platform. This can create confusion for individuals who may unknowingly fall into the high-risk category. Therefore, it's crucial to understand PayPal's policies and requirements to avoid any potential issues in the future.
One of the challenges of using PayPal as a high-risk merchant is determining which of their a la carte service options are necessary for your business, and which ones are simply a waste of money. PayPal offers various services like chargeback protection, fraud protection, and seller protection, among others. However, with their vague Acceptable Use Policy, it can be challenging to navigate which services are required to meet their compliance standards.
This is where third-party vendors like TickleLife come in handy. TickleCharge, their high-risk payment gateway solution, offers a team of experts with over 20 years of experience in handling high-risk payments. They can guide you in selecting the right set of products/services that you need for your business, leveraging their experience and fintech connections to ensure that your business needs are met. By working with a third-party vendor like TickleLife, you can navigate the payment ecosystem comfortably, without worrying about the confusing and potentially costly a la carte service options that PayPal offers.
Why Should You Partner With TickleCharge For Paypal Integration?
The advantage of using a third-party vendor like TickleLife, developers of TickleCharge for high-risk payment processing is that it allows you to focus on other aspects of your business.
You don't have to worry about setting up and maintaining a secure payment system, and you can rest assured that the vendor is doing it for you. Additionally, TickleLife team is better equipped to provide you with insights into customer behavior and help you optimize your business decisions. For example, if you're an adult toy store business owner, TickleLife's payment experts can provide you with data on the types of transactions that are most likely to result in chargebacks, allowing you to make better decisions about how to protect your business.
TickleCharge is a secure, PCI compliant platform to process payments and can accept payments in over 20+ currencies, all leading credit cards as well as cryptocurrencies. The easy to integrate payment gateway solution also offers a range of analytics tools, reporting capabilities, and can work with existing inventory, accounting tools that your site may have.
Bottomline, you get to make better decisions about how to run your high-risk business and integrate PayPal for high-risk merchant account.
At TickleCharge, we aim to help you set up and manage Paypal's high-risk merchant account process so your business can continue to thrive and grow.