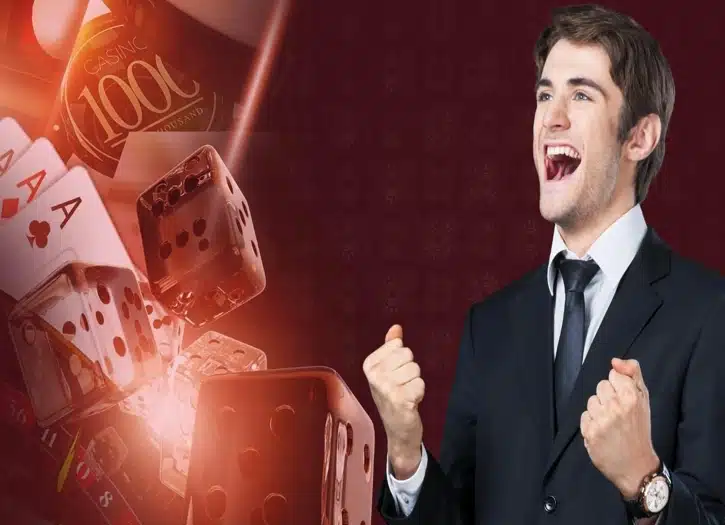 Did you know that the average conversion rate for iGaming websites and apps is only 2.6%? That means that out of 100 visitors, only 3 become players who make deposits and bets. That's a huge loss of potential customers and revenue for iGaming operators who invest a lot of money and effort in acquiring traffic.
To succeed in a crowded and regulated iGaming market, operators need to apply smart strategies to boost their conversion rates and turn more visitors into loyal players. A high player conversion rate means that a large proportion of visitors to an iGaming website or app become registered players who make deposits and place bets.
However, we know that attracting and retaining players in a competitive and regulated market is not an easy task.
Every iGaming operator understands the need to constantly improve their strategy to optimize their conversion funnel and enhance player experience. In this blog, we have collected and analyzed 7 proven strategies that have helped leading iGaming operators boost their player conversion rates and achieve business goals.
These strategies are:
Offer a variety of payment methods
Provide a seamless registration process
Optimize your website or app design
Create engaging and personalized content
Implement loyalty and reward programs
Use data and analytics to improve marketing
Leverage social proof and testimonials
Payment Methods
iGaming operators have to battle various payment challenges to ensure customer satisfaction and revenue growth.
One of the primary challenges is to have an easy-to-use user experience on both desktop and mobile platforms. The interface should be visually appealing and straightforward for players to comprehend and make payments.
Instant payments are also crucial for casino players, as any hold-ups can result in dissatisfaction and a potential loss of revenue. But to manage faster payments iGaming operators have to ensure that their payment service provider is able to keep the cost of payments manageable, especially as banking fees continue to increase for high-risk merchants.
Today online casino players or sports-betters expect instant and secure withdrawals, using their preferred payment methods. Offering a wide range of payment options, such as credit cards, e-wallets, bank transfers, cryptocurrencies, etc., can instantly boost iGaming operators' conversion rates and reduce abandonments.
Nuvei, a payment provider for iGaming operators, claims offering multiple payment methods can increase conversion rates by up to 20%. Likewise, just by offering faster payment options iGaming operators can increase their checkout conversion rates by up to 82%, according to a study by PayPal.
But executing high-risk industry payments such as those in online gaming or sports betting, can also be a challenge in certain jurisdictions, as not all countries have equal regulations. For example, Norway has made it challenging for iGaming operators to serve that market due to strict regulations. iGaming payment solutions have to be able to factor these regulatory shifts quickly.
Lastly, fraud prevention and security are 'non-negotiable' because there have been well-documented cases of hacking and online theft in the fintech sector.
Having a high-risk payment service provider that comprehends the complexities of the iGaming industry and offers a wide range of solutions is critical. The industry is in a state of constant flux, and geopolitical hurdles like ever-evolving regulations make it increasingly challenging. Therefore, the necessity of having a first-rate payment provider cannot be overstated.
TIPS TO STAY AHEAD:
iGaming Operators should offer payment methods that are popular and convenient in your target markets. For example, if you operate in Europe, you should support SEPA transfers, Sofort, Trustly, etc. If you operate in Asia, you should support Alipay, WeChat Pay, etc.
You should also offer payment methods that are suitable for high-risk transactions which include alternative payment methods (APMs) that have lower chargeback rates, higher approval rates, and lower fees than traditional payment methods. Some examples of APMs are Paysafecard, Skrill, Neteller, etc
Offer Seamless Registration
In the highly competitive iGaming industry, every little detail matters, and the registration process is no exception.
When it comes to player conversion rates, the registration process is a critical aspect of the iGaming industry. According to a survey conducted by the Baymard Institute, more than 68% of online shopping carts are abandoned, and lengthy checkout processes are the primary culprit. The same principle can be applied to iGaming registration processes too.
A lengthy, complicated, or intrusive registration process can cause potential players to abandon your site before they even start playing. To optimize your registration process, you should minimize the number of fields and steps required, use social login options, implement identity verification solutions, and provide clear instructions and feedback1.
You should keep only the necessary fields that are required for KYC and compliance purposes, and mark the optional fields accordingly. You should also arrange the fields in a logical order that follows the user journey and expectations.
According to a study, 92% of consumers have left a website because they forgot their login information, and about 77% of users prefer social login options. Offering social login options not only simplifies the registration process but also increases the chances of players returning to your site.
You should implement identity verification solutions that can verify the players' identity and age using various methods, such as document scanning, biometric verification, etc. By verifying a user's identity through a secure and automated process, iGaming operators can prevent fraud while also reducing the amount of time it takes for players to start playing. A study by Jumio found that implementing identity verification solutions can lead to a 20% increase in conversion rates.
Optimizing the registration process is essential to stay ahead of the competition. By implementing quick, automated but intuitive registration, iGaming operators can increase their player conversion rates and ultimately drive revenue growth.
TIPS TO STAY AHEAD:
Many leading online gaming players use social login options that allow players to sign up using their existing accounts on platforms such as Facebook, Google, etc. This directly reduces friction and time involved in filling out forms and remembering passwords.
iGaming websites/apps should add value to the registration process by explaining why players should sign up with the platform and specific benefits they will get. Use a creative and engaging copy that reflects your brand identity and tone of voice to capture eyeballs.
You should provide clear instructions and feedback throughout the registration process, such as progress indicators, error messages, confirmation messages, etc. This can help players understand what they need to do next and avoid any confusion or frustration.
Optimize website or app experience
A clunky or confusing interface can be a major turnoff for online gamers or sports-betters, leading to frustration and decreased engagement.
A user-friendly interface is crucial for player conversion rates, as it can affect how players perceive and interact with your iGaming platform. We have analyzed several US, UK and Asian iGaming brands that are easy to use, fast to load, responsive to different devices, attractive to look at, and consistent with their brand identity.
The most obvious conclusion is that an user-friendly interface minimizes bounce rates, increases engagement rates, and improves customer satisfaction and loyalty. Players are more likely to stay longer on a platform that provides a seamless experience.
Some examples of iGaming operators with user-friendly interfaces are:
Bet365: Bet365 has a simple and intuitive interface that allows players to access various sports betting markets, casino games, live streaming, and promotions with just a few clicks. The interface also adapts to different screen sizes and languages, and provides clear information and guidance throughout the user journey.
LeoVegas: LeoVegas has a sleek and modern interface that showcases its wide range of casino games, live casino, sports betting, and exclusive offers. The interface also features a search function, a filter option, a quick deposit button, and a live chat support option. The interface is designed to be mobile-friendly and fast-loading, as LeoVegas claims to be the "King of Mobile Casino".
PokerStars: PokerStars has a user-friendly interface that caters to both beginners and experienced poker players. The interface allows players to choose from various poker variants, tournaments, cash games, and special events. The interface also provides helpful features such as tutorials, tips, statistics, chat options, and customizable settings.
Some examples of iGaming operators with mobile-optimized platforms include Bet365, William Hill, and Unibet. These platforms have dedicated mobile apps, mobile-responsive designs, and provide a seamless user experience on mobile devices.
To maintain business profitability, iGaming operators need to ensure that their platforms are visually appealing, easy to navigate, and provide a seamless user experience on websites, mobile devices as well as apps (if applicable).
Personalized Content
The problem is that generic, one-size-fits-all content and promotions do not resonate with all players. This results in a high rate of churn and lost revenue.
Most operators struggle to achieve these goals due to a lack of personalization in their content and user experience. Content personalization can take many forms, such as customized promotions and bonuses, game recommendations, and personalized player communication.
iGaming is a high-churn vertical that faces challenges in retaining customers and increasing their lifetime value. Personalized content can help iGaming operators increase retention and lifetime value by engaging customers throughout their journey, from acquisition to activation to retention to advocacy. For example, personalized content can include welcome messages, onboarding guides, reminders, reactivation campaigns, referrals, and testimonials.
Recent advancements in AI technology have made content personalization more accessible than ever before. AI-powered chatbots, for example, are great to analyze large amounts of player data and generate tailored recommendations. Machine learning-led data engines can also analyze player behavior and preferences to offer customized promotions and content in real-time. For example, if a player frequently plays slots, a good AI-led personalization system would offer them bonuses and promotions for slot games.
iGaming companies like Unibet, LeoVegas etc actively use personalized content through various channels and formats, such as websites, mobile apps, emails, social media, chatbots, videos, podcasts, and blogs to target their customers.
In order to hit higher levels of content personalization in iGaming, operators must first gather and analyze existing player data and build an understanding of preferences and behavior. This needs a robust data management system that can securely store and process large amounts of player data.
Loyalty Programs
By incentivizing repeat business, loyalty programs can reduce customer churn, increase customer lifetime value, and improve customer engagement. According to a study by Bain & Company, increasing customer retention rates by 5% can increase profits by 25% to 95%.
There are different types of loyalty programs, such as points-based, tier-based, cash-back, membership, or hybrid. Choose the one that best suits your business goals and customer preferences
When you reward your customers for their repeat business, they are encouraged to spend more money over time, increasing their lifetime value to the business. A good loyalty or rewards program will allow gaming companies to track customers' purchases and rewards, build a valuable database about their buying habits, and behaviors to tailor marketing and personalization strategies.
Here are a few examples of successful loyalty programs that have helped key online gaming operators, such as:
iGaming operator Bet365 offers a loyalty club that rewards players with points for playing poker games. Players can exchange these points for cash rewards or tournament tickets. The loyalty club also has different levels of membership, from bronze to platinum, that offer different benefits and bonuses.
LeoVegas offers a VIP program that rewards players with points for playing casino games. Players can use these points to enter monthly prize draws that offer exclusive rewards such as Apple products, VIP event invitations, and more. The VIP program also has different levels of membership, from 1 to 99, that offer different benefits and bonuses.
Unibet offers a loyalty program that rewards players with points for playing bingo games. Players can use these points to buy tickets for special bingo games that offer cash prizes or vouchers. The loyalty program also has different levels of membership, from newbie to diamond, that offer different benefits and bonuses.
Bottomline, a good loyalty program should allow a customer to enjoy the program benefits and continue to have fun while earning rewards and benefits from their games.
TOP TIPS TO STAY AHEAD:
A loyalty program should not be a set-it-and-forget-it strategy. One should constantly test and optimize the loyalty/rewards program to ensure that it is delivering the desired results.Measure key metrics such as conversion rates, retention rates, lifetime value, and customer satisfaction to maintain the business targets.
Experiment with different rewards, benefits, and incentives to see what works best for your customers.
Data Analytics For Customer Retention, Improvements
With millions of customers playing online games every day, iGaming operators face the challenge of attracting and retaining them in a crowded and regulated market. To succeed in this dynamic and demanding environment, iGaming operators need to leverage data and analytics to improve their marketing strategies and outcomes.
Data and analytics can help iGaming operators understand their customers better, optimize their campaigns and channels, and increase their retention and revenues.
By segmenting customers based on their demographics, location, device, game preferences, spending patterns, and other factors allows casino or gaming companies to tailor their offers, promotions, and content to match their customers' needs and wants. For example, a casino operator can use data and analytics to offer personalized cash incentives designed around customer's behavior and preferences.
Some tools that can be used by iGaming companies for data and analytics are:
Google Analytics: A free web analytics service that tracks and reports website traffic, conversions, and user behavior. It can help iGaming operators monitor their website performance, analyze their audience segments, and optimize their web pages4.
SAS: A software suite that provides advanced analytics, business intelligence, data management, and predictive analytics. It can help iGaming operators collect, integrate, analyze, and visualize data from various sources, such as customer transactions, social media posts, or game logs.
Scaleo: An affiliate marketing platform that provides real-time data and analytics for iGaming affiliates. It can help iGaming operators track the performance of their affiliates, manage their commissions, and optimize their campaigns.
Data analysis is not a one-time activity but a continuous process of learning and improvement. iGaming operators should experiment with different data sources, methods, tools, and techniques to find the best solutions for their business problems. They should also learn from their failures and successes by measuring the outcomes of their experiments and applying the lessons learned.
Social Proofs & Testimonials
Social proof and testimonials are cheapest yet rather effective forms of word-of-mouth marketing that can drastically improve customer attraction, lower the CPA, and grow the business revenues for iGaming operators.
Positive experiences and opinions of existing or past customers allows online casinos, sport-betting companies to build trust, credibility, and reputation, and influence potential customers to try their games or services. For example, an iGaming operator can display customer testimonials on their website, social media, or email campaigns, to highlight the benefits and features of their games or services.
By showcasing real-time testimonials, iGaming operators can reduce the need for other forms of advertising or persuasion, because customers are more likely to trust the recommendations of their peers. This allows iGaming operators to bring down their cost per acquisition (CPA) by increasing their conversion rates and reducing their marketing expenses. As a direct impact of lower CPAs, companies can save money and time on marketing efforts, and increase the return on investment (ROI).
Social proofs are also known to have increased customer lifetime value (CLV), repeat purchases, referrals, and advocacy.
iGaming companies can leverage the following tools for social proof and testimonials:
Trustpilot: This platform enables iGaming operators to gather customer feedback, showcase ratings and reviews on their website or app, and enhance their online reputation and visibility.
Fomo: A tool that showcases real-time social proof notifications on websites or apps, allowing iGaming operators to display live activities such as sign-ups, purchases, or wins, and creating a sense of urgency and FOMO among potential customers.
Social Proof: This platform connects iGaming affiliates with influencers who can endorse their games or services on social media, enabling iGaming operators to target new audiences, increase traffic and conversions, and monitor their campaigns' performance.
It is recommended that iGaming operators collect feedback from different types of customers who have different preferences, backgrounds, locations, devices, etc. They should also use different forms of social proof and testimonial types to appeal to different segments of customers.
By implementing these strategies and continuously testing and optimizing their approach, iGaming operators can increase their chances of success in this highly competitive industry.