TickleCharge For iGaming Industries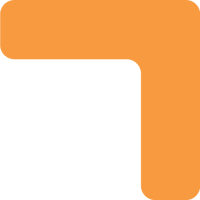 At TickleCharge, we understand the unique needs of the Gambling industry. That's why we've partnered with the best processing solutions and top-tier acquiring banks to bring you a payment solution that's tailor-made for your business.
Online Dating Merchant Account
Online dating credit card processing needs to protect the merchant and their loyal customers. We believe merchants in the online dating industry deserve the chance to thrive with exceptional payment processing and security, so we evaluate the risks and come up with the best plan to move forward. Online dating merchants don't need to worry about payout freezes or service termination common with traditional payment processors. Segpay keeps funds flowing freely to support your business goals and help your online dating platform grow.
Adult Business Merchant Account
An adult payment processor needs to understand this niche market and how to best protect merchants from the inevitable risks of conducting business online. Segpay has state-of-the-art cybersecurity solutions designed to block risky transactions for live cam payment processing. While our security systems include 3D secure customer authentication and database checks for fraud history, we balance our protective measures with efficient payment processing options. This way, customers on adult websites can make their payments and move forward without jumping through hoops, which could send their business elsewhere. We want to help adult business merchants retain existing customers and grow their audience accordingly.
Getting Started with Adult Payment Processing
If banks or mainstream credit card processors have labeled your business high risk, you need an alternative adult payment processor that won't let you down. Let Segpay take the lead and deliver comprehensive payment processing, merchant account management, and fraud protection solutions for your online dating or adult business.
Please note: once we have a complete know your customer package from the merchant, it can take 24 to 72 hours for bank approval and card brand registration for high-risk accounts. Then we will be set up and ready to provide dynamic payment processing solutions.