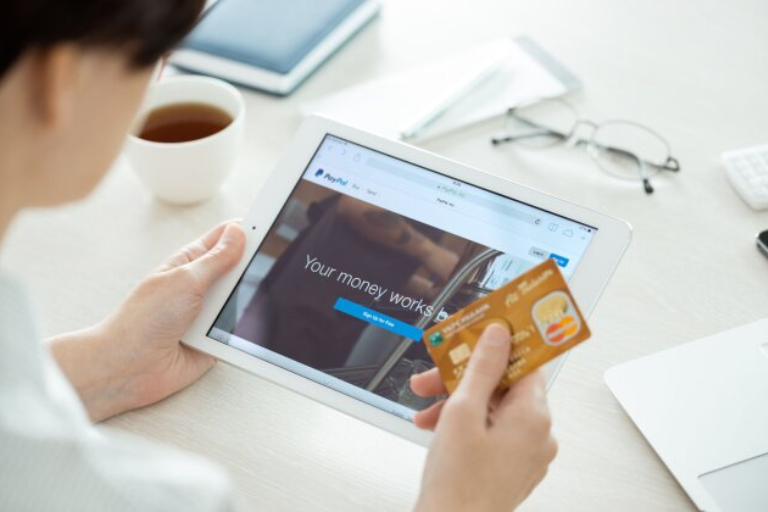 Adult entertainment workers and other adult business owners face numerous hurdles when it comes to banking and payment processing. With reputational stigmas and the ever-growing risk of fraud and chargebacks, banks and payment processors are hesitant to work with these businesses.
In 2020 Mastercard declared it wouldn't allow its cards to be used on adult entertainment site, Pornhub (Visa swiftly followed). Then, in 2021, Mastercard imposed more limitations on sex workers, asking adult content to be reviewed by hosting sites prior to publishing, and enforcing that sellers present "documented age and identity verification for all people depicted and those uploading the content."
Why are big financial companies targeting the legal adult entertainment industry? First, the 2018 Fight Online Sex Trafficking Act and the Stop Enabling Sex Traffickers Act (FOSTA-SESTA) practically sanctioned them to impose stringent restrictions as deemed necessary. Many online platforms that sex workers utilised, including those that facilitated the screening of clients to ensure safer working conditions, were eliminated due to stricter rules.
The High-Risk Adult Entertainment Industry
People with businesses in adult entertainment, sexual wellness, online casinos, and online gaming are classified as 'high-risk' businesses by the traditional financial world. Due to this classification (by nature of work) most banks, credit card processors avoid working with 'high-risk' businesses as they pose a continuous risk of fraud, chargebacks, and reputation.
"Legal sex workers are severely impacted by the banking industry's collective actions and policy changes, as they are deprived of essential financial services such as credit, housing, insurance, education, and other fundamental resources."
Individuals who work in the adult entertainment industry or sell sexual wellness products have often experienced sudden closure of their banks, PayPal or Stripe accounts without any prior notice or explanation. It happened with Ashley in 2019, a New-York based sex worker. As she attempted to access her Capital One banking app, Ashley realised her account had been closed for the sixth time without any apparent cause. She had no choice but to await the delivery of her remaining funds by mail and search for a new bank account to pay her expenses.
A coalition of more than 2,745 individuals including sex workers, LGBTQ+ workers (particularly LGBTQ+ people of color), adult content business owners and sex educators, even requested a temporary hold on the policy shift by Mastercard as it directly affected them. In an open letter, they highlighted that Mastercard failed to reach out to them prior to announcing its new policies. The letter also claimed that the credit card processor had several meetings with the anti-LGBTQ+/anti-sex work organization NCOSE (formerly known as Morality in Media) who even awarded Mastercard with a "corporate leadership award" for their support in creating discriminatory policies.
Financial Exclusion of Adult Entertainment Industry
Policies imposed by fintech players are stopping people in the adult entertainment industry from making money from legal sexual content on the internet. This is unfair because it affects small businesses and individual people more than big companies. It's like they're discriminating against them financially. This is called "digital redlining."
Bianca Beebe's paper, "Shut Up and Take My Money!": Revenue Chokepoints, Platform Governance, and Sex Workers' Financial Exclusion is a very thought provoking analysis of "digital redlining" from a sex worker perspective, arguing that payment processors' "extra-legal regulation of sex work that has a more profound effect on sex workers' material reality than State legislation, as these intermediaries control how they are able to secure business and be paid for it…"
For instance, PayPal is known to simply shut down high-risk merchant accounts – sometimes without a warning. PayPal payment gateway, which is known for its secure and seamless payment processing services, has strict policies of not working directly with high-risk businesses. Their acceptable use policy prohibits their merchants from activities that relate to sexual service.
The U.S. sex worker collective Survivors Against SESTA compiled a substantial list in 2018 documenting providers who discriminate against sex workers. Their database includes over 100 companies, insti- tutions, and products, and includes investment banks such as JP Morgan, credit cards such as Visa and Mastercard, and payment processors such as PayPal, Square, and Stripe.
So, even though there's a legal market for adult literature and content, Stripe's restricted business policies prohibit its merchants from doing the business. Adult content creators have been organizing and advocating for their rights and financial inclusion, but their efforts have faced resistance from the financial industry and anti-sex work groups.
High-Risk Business Need High-Risk 'Friendly' Payment Solution
Affordable payment processing will always be a hurdle for high-risk merchants but this is where TickleLife's payment gateway solution, TickleCharge comes in.
According to personal finance site NerdWallet, typical processing fees charged by acquiring banks can be five times as high as those for more traditional businesses.
Most payment gateways, due to the risk of fraud and higher chargebacks, end up paying a steep risk premium to do so. From monthly-on-month plans, easy to integrate APIs, full technical support during implementation stage to 24×7 customer support, TickleCharge allows merchants to fight fraud and unexpected penalties.
At TickleCharge, we have streamlined our solution – from onboarding, implementation to customising the dashboard.
Furthermore, card associations like Visa and Mastercard have made it compulsory for all businesses that have access to sensitive card information to be PCI-DSS compliant. This makes TickleCharge stand out as a payment gateway for high-risk businesses as it meets the higher standards of security.
TickleCharge offers flexible, very competitively priced transaction rates for all kinds of high-risk merchants with its all-in-one payment solution. You do not have to worry about compatibility with existing CRM or accounting tools as the TickleCharge payment gateway works with 100+ online marketplaces. All you have to do is unburden your business payment processing to TickleCharge and you can rest assured that it is handled by the leading industry experts team.
Talk to our experts for a tailored payment solution for your high-risk business today.