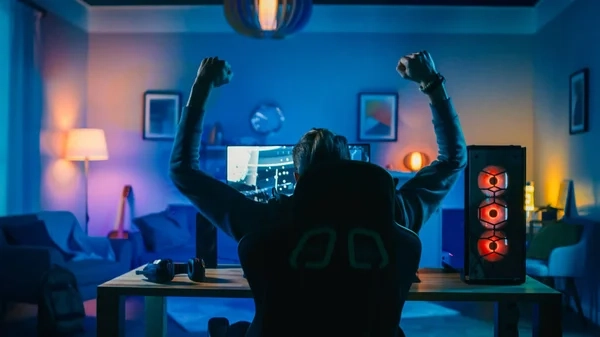 Choosing the right payment gateway can make a big difference in your online sales, customer satisfaction, and business growth. But how do you compare and select the best payment gateway for your business? TickleCharge experts will show you 5 steps to picking the best payment gateway for your online business.
Before you start looking for the best payment gateway online, you need to identify your business requirements and goals.
Questions to ask yourself are:
What type of products or services do you sell?
What countries or regions do you target?
What currencies do you want to accept?
How many transactions do you expect per month?
What is your average transaction value?
How do you want to integrate the payment gateway with your website?
What features or functionalities do you need from the payment gateway?
This should help you in narrowing down your options. 
STEP 1: Evaluate the types of payment methods a payment gateway accepts
It's 2023 and accepting credit cards from your customers is pretty much a given! A reliable payment gateway should be able to offer your business all leading credit and debit cards from Visa, Mastercard, JCB, Discover among others.
What if there are some customers who do not want to use cards and would prefer using a processor like Paypal? When you pick a payment gateway who understands your high risk industry/business, they can also advise you on the right way to link your existing Paypal account via their gateway solution.
Customers may not spend money if they can't find their favorite payment method in other ways. According to PaymentsJournal, 42% of US consumers refrain from making a purchase if their favorite payment method wasn't available. Reports claim that having newer alternative payment methods such as crypto, GooglePay etc. are growing in popularity among the younger Gen Z.
There's literally a wide range of payment options that merchants today need to consider at the payment page to improve conversion rates.
TickleCharge, which is designed for high risk industries, packs in all ability to process all credit cards, paypal transactions, and even provides alternative payments options for merchants to choose from.
STEP 2: Verify level of security and fraud protection offered
To get the best payment gateway, you should be on the lookout for any potential security red flags that could compromise the safety of your customer's card/transaction data. Some of these red flags include:
Lack of PCI DSS compliance: Ensure that the payment gateway is compliant with the Payment Card Industry Data Security Standard (PCI DSS), which is a set of rules and regulations that ensure the security of cardholder data.
Inadequate encryption: Look for a payment gateway that uses strong encryption methods to protect sensitive data such as credit card numbers, personal information, and transaction data.
Poor access control: Ensure that the payment gateway has strong access control measures in place, such as multi-factor authentication, to prevent unauthorized access to sensitive data.
Weak password policies: Verify that the payment gateway has robust password policies that enforce strong password creation and regular password updates.
Lack of fraud prevention measures: Look for payment gateways that offer advanced fraud prevention measures, such as machine learning algorithms, to detect and prevent fraudulent transactions.
Unsecured network: Ensure that the payment gateway has secure network protocols in place, such as SSL/TLS encryption, to protect data in transit.
Poor incident response: Verify that the payment gateway has a well-defined incident response plan in place to promptly respond to security breaches and mitigate their impact.
By paying attention to these potential red flags, you can choose a payment gateway that will offer the highest level of security to your customers and be a key differentiator for your business.
Step 3: Understand and compare transaction and monthly fees
Transaction fees are typically a percentage of each sale or a fixed amount, while monthly fees may be a flat rate or vary based on the number of transactions processed.
We cannot emphasize enough how important it is to compare this carefully when choosing a high-risk payment gateway if your business is labeled 'high-risk' by traditional banks. Different payment gateways charge different fees for their services, such as:
Setup fees: The one-time fee that you pay to activate your account with the payment gateway.
Monthly fees: The recurring fee that you pay to use the payment gateway every month.
Transaction fees: The percentage or flat fee that you pay per transaction processed by the payment gateway.
Chargeback fees: The fee that you pay when a customer disputes a transaction and requests a refund.
Cross-border fees: The additional fee that you pay when processing transactions in foreign currencies or across countries.
You should compare these fees across different payment gateways and calculate how much they will cost you based on your expected transaction volume and value. You should also look for any hidden fees or extra charges that may apply.
Some payment gateways offer different pricing models depending on your business size and needs. For example:
Flat-rate pricing: You pay a fixed percentage or flat fee per transaction regardless of the transaction value or volume. This is suitable for small businesses with low or unpredictable sales.
Interchange-plus pricing: You pay a variable percentage based on the card network's interchange rate plus a fixed markup fee per transaction. This is suitable for medium-sized businesses with moderate sales who want more transparency and flexibility.
Subscription-based pricing: You pay a fixed monthly fee plus a low flat fee per transaction regardless of the transaction value or volume. This is suitable for large businesses with high sales who want to save on transaction costs.
You should choose the pricing model that best suits your budget and cash flow.
Step 4: Ask About Customer Support and technical Assistance
You want a payment gateway team who can provide prompt and reliable support when you need it. So, ask the payment gateway sales team on their support offering. Ideally, a company should be able to offer your business multiple channels of support, such as phone, email, or chat, and support during extended hours, including weekends and holidays. It's also important to evaluate the quality of support, such as the expertise of the support team and their ability to resolve issues quickly.
Step 5: Evaluate Ease of Integration & Compatibility With Your Website/Software
There are several factors to consider in order to determine the best payment gateway for your needs. If you don't have an IT team or a reliable IT vendor, then your first priority should be to look for a payment gateway provider who can take on the task of integration (at an additional cost, perhaps).
Typically, you would need to understand how the payment gateway solution works for your business:
API Integration: The payment gateway should offer easy-to-use and well-documented APIs that can be integrated seamlessly into your website or software without the need for extensive programming expertise.
SDKs and Plugins: The payment gateway should be able to give software development kits (SDKs) and plugins for popular e-commerce platforms, such as Shopify or WooCommerce, to simplify the integration process.
Compatibility: Ensure that the payment gateway you choose is compatible with the software and technology stack you are using, including programming languages, frameworks, and databases.
Additionally, your business needs may change over time, so it's essential that the payment gateway is flexible and scalable. Best payment gateways are those who would be able to grow with your business and adapt to changing needs, such as processing payments in different currencies or locations. Ensure that the payment gateway you choose provides robust reporting and analytics tools to help you track your transactions and identify trends.
Time to stop losing sales and start accepting payments seamlessly! Use these 5-steps TickleCharge guide to pick the best payment gateway for your high-risk business and boost your conversions today.